The Bottom Line
Bias:
Long-Term Positive and Short-Term Negative for Stocks.
Positive for Treasury Prices and Other Interest Rate Sensitive Bonds.
We have seen a deterioration in market internals over the last four weeks. Over the near-term odds favor more stock market weakness.
Long-term the stock market still looks strong; therefore, any weakness in stocks that we see in the coming weeks should be viewed as a buying opportunity as long as the lows of early November are not violated.
Yields look like they have hit a short-term top which is positive for Treasury prices as well as other interest rate sensitive bonds.
---
Client Update
Client accounts are fully invested and margin accounts are slightly leveraged.
We are invested in Interest Rate Sensitive Bond Funds, High Yield Bond Funds, Emerging Market Bond Funds, and Floating Rate Bond Funds.
Once stock market internals improve, I will look to reallocate back into equities.
---
Market Technicals
Since nothing has changed since last week's newsletter and I don't want to bore you any more than I have to, I am going to change things up and hypothesize how I think this market might behave in the coming weeks.
The market has been consolidating for the past 6 weeks and short-term market internals are negative, as they have been for the past 4 weeks. It is going to be hard for stocks to advance until the market digests the strong gains that began November 4, 2016. This rise saw the S&P 500 advance about 9% in only 5 weeks (see chart below). That type of advance is not sustainable which is why the market needs to digest those gains before it can garner strong enough demand to propel it to new highs.

Now let's look at what happened last year when short-term internals were negative, as they are now. Then I will explain two possible scenarios that could eventually lead to these same market internals turning positive and stocks eventually advancing to new highs.
The Last Time This Happened
The last time that short-term market internals deteriorated was July 2016. In our July 18, 2016 Newsletter we wrote:
"Many indicators are suggesting this stock market advance is likely to continue. However, near term, the current extreme in investor complacency/fearlessness that emerged last week plus July seasonality warn that the sharp rally off the Brexit lows is unlikely to continue much further, if at all, without at least a minor pullback first – which I believe will occur between now and month end."
Below is a chart of S&P 500 over that time period, with a notation to when we made the above-mentioned call in our newsletter. As you will notice, over the weeks that followed, the S&P 500 pulled back and bounced off it's 200-day moving average, before continuing to advance.

Now let's look at how I think the market may play out in the coming weeks.
Scenario #1 (Minor Stock Market Correction, Followed by an Advance to New Highs)
This scenario would be similar to what happened last year (highlighted in the chart and notes above). Stocks would pull-back (fall) to a level that would generate an increase in buying interest. If we are correct in assuming that the longer-term health of the stock market is strong, then this pullback should not fall below about 50% – 60% of the up-leg that began November 4, 2016. A logical place for it to bounce under this scenario would be at support (about 3.5% below where the market closed today). Below is a chart of how this might look.
Scenario #2 (More Consolidation, Followed by an Advance to New Highs)
Another way the market could work-off its current overbought condition is by continuing to consolidate in a sideways pattern, then advance to new highs. Below is a chart of how this might look.


A third scenario would have longer-term internal deteriorating and stocks pulling back much more severely – dropping below the November 2016 lows (about 8% below today's close); however, I believe the likelihood of this occurring is very low.
Obviously, I don't know exactly how the market is going to behave in the future; however, when short-term market internals are negative (and they are currently negative), historically stocks have a hard time advancing.
---
10 Ways the Trump Presidency Will Affect Seniors
---
If you have any questions, please feel free to contact me.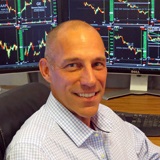 Craig Thompson, ChFC
Email: craig@assetsolutions.info
Phone: 619-709-0066
Asset Solutions Advisory Services, Inc. is a Fee-Only Registered Investment Advisor specializing in helping the needs of retirees, those nearing retirement, and other investors with similar investment goals.
We are an "active" money manager that looks to generate steady long-term returns, while protecting clients from large losses during major market corrections.
---
Asset Solutions is a registered investment adviser.  Information presented is for educational purposes only and does not intend to make an offer or solicitation for the sale or purchase of any specific securities, investments, or investment strategies. Investments involve risk and unless otherwise stated, are not guaranteed. Be sure to first consult with a qualified financial adviser and/or tax professional before implementing any strategy discussed herein. Past performance is not indicative of future performance.