How She Lost $4.5 Billion
Market Update
Stock market technical indicators have continued to strengthen suggesting continued stock market strength in the near term. The main risk is that stocks are still sitting right under resistance that has held for the past year (Chart Below). I believe that odds favor stocks moving to the upside.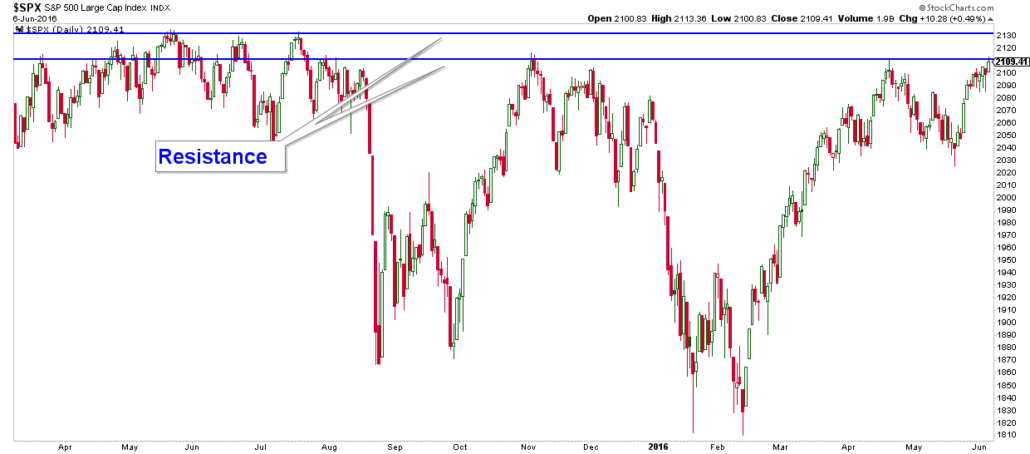 Technology stocks and the Semiconductor Index lead the market to the downside in April, and now they are leading the market to the upside. The Semiconductor Index has risen above recent highs, whereas the S&P 500 is still below these levels. This suggests that odds are good that the market will follow suit and also break above resistance.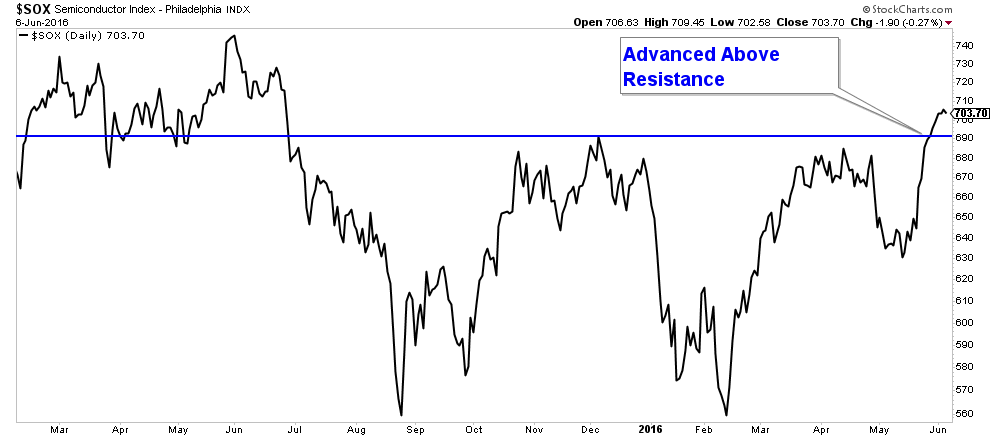 Market breadth is still trending up. This week I am using different breadth indicators, just to change things up (see chart below). The S&P 500 is in the top panel, The Intermediate-Term Breadth Momentum Oscillator is in the middle panel, and The Intermediate-Term Volume Momentum Oscillator is in the bottom panel.
I have placed vertical lines to indicate some of the previous signals; red is a negative breadth signal and green is a positive one. Notice that they don't work perfectly, but used in conjunction with other technical analysis work very well.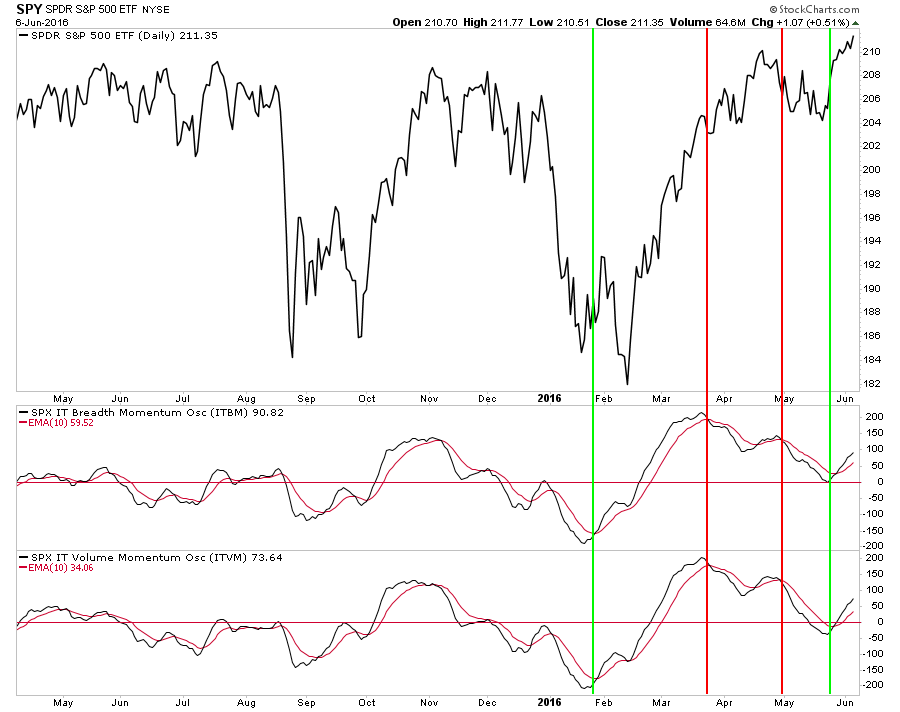 Momentum is still positive as indicated by the 21 Day Rate of Change line being above zero and rising.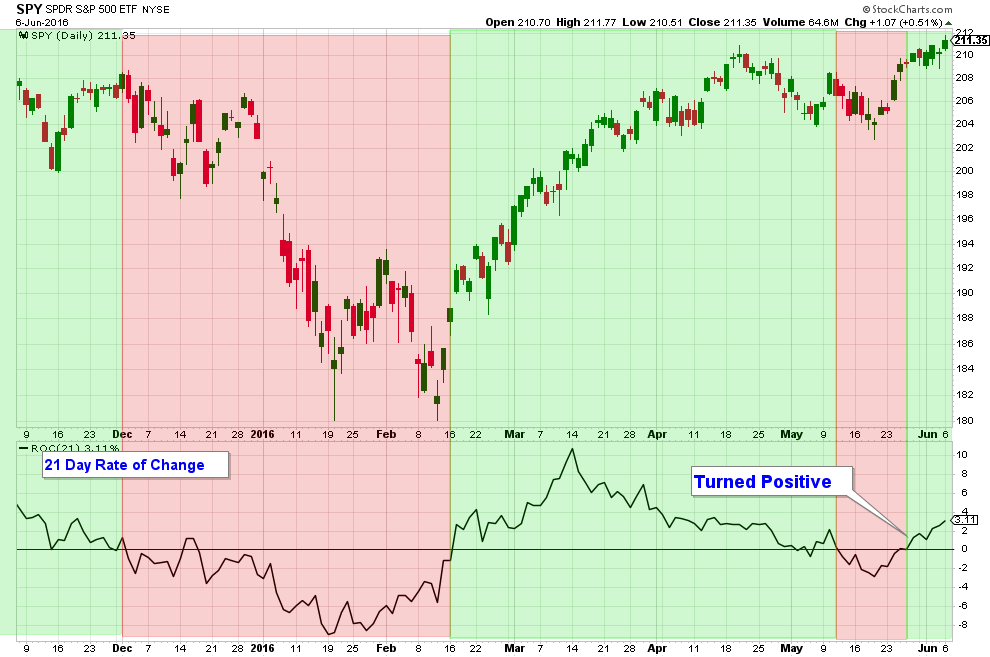 The Bottom Line
My bias toward higher stock prices remains this week given continued strengthening technical indicators. This does not mean that stock market conditions cannot change quickly and deteriorate. I have no way of knowing how long market conditions will remain positive, just that they are currently positive.
Client Update
I have continued to make progressive changes in our client accounts, given the positive shift in market internals. I don't plan on selling all of our current holdings since they are providing such good risk-adjusted returns. However, I have added funds that I believe give us better opportunity for growth in a market that seems to be improving.
Common Investing Mistake That Can Have Devastating Consequences!
One of the biggest mistakes that I see people make is having too much money invested in their company stock. Click the link below for an extreme example of this.
Forbes just cut its estimate of Theranos CEO Elizabeth Holmes' net worth from $4.5 billion to zero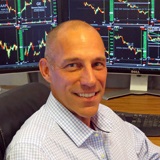 Craig Thompson, ChFC
Email: craig@assetsolutions.info
Phone: 619-709-0066
Asset Solutions Advisory Services, Inc. is a Fee-Only Registered Investment Advisor specializing in helping the needs of retirees, those nearing retirement, and other investors with similar investment goals.
We are an "active" money manager that looks to generate steady long-term returns, while protecting clients from large losses during major market corrections.