The S&P 500 bounced off it's 200-day moving average, retracing 61% of its recent drop. A retracement of 61% is an important Fibonacci Level that could act as resistance for the market in the short-term. However, long-term it is my view that we are still in a strong bull market.
Long-term, the weight of the evidence is still bullish for stocks. One reason that I feel this way is that risk-on/aggressive assets (technology, industrials, consumer discretionary, financials) continue to outperforming risk-off/defensive assets (consumer staples, utilities, treasuries).
When long only mutual funds and other institutional money managers need to reduce risk, they usually begin to move money out of higher risk stocks and into more defensive positions. Because of the amount of money they are moving, this normally occurs slowly over time. The result being that defensive assets will slowly start to outperform aggressive assets. It is the institutional money that moves the market, and when they get defensive it is usually a sign that the stock market is at risk of a major downturn.
Below is a chart of the S&P 500 (in the top panel) with relative strength charts of four risk-on assets in the lower panels. This type of chart compares the performance of four risk-on sectors relative to the S&P 500. In the charts below, if the line is rising it means that the risk-on sector is outperforming the S&P 500. As you will notice, all four risk-on sectors are outperforming the S&P 500. This is bullish for the broader market in the intermediate-term.
The Bottom Line
Bias:
Positive for Stocks and Commodity Prices
Negative for Interest Rate Sensitive Bonds
• The stock market is in a short-term correction within a longer-term bull market.
• On a short-term basis, we could see some stock market weakness going forward. The S&P 500 bounce off it's 200-day moving average and retraced 61% of its recent decline. This is a level that historically has acted as resistance in similar situations. That being said, the weight of the evidence is still bullish longer-term and this is what I am most concerned with.
• Long-term, the weight of the evidence continues to be bullish for stocks. At some point, this will change and when it does, I will have no problem flipping to a bearish bias and reallocating client accounts to a more defensive posture. However, market technicals continue to signal that we are in a bull market and thus we should be invested in stocks aggressively.
---
Client Update
I did not make any major changes during the recent pullback in the stock market because I still view the longer-term trend to be up and market internals continue to be positive.
I continue to view stock market risk as low, thus our accounts have high stock market exposure.
I have continued to add to our equity holdings by buying stocks and stock funds that have pulled back and are in long-term up-trends.
We do not hold any interest rate sensitive bond funds.
---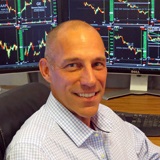 Craig Thompson, ChFC
Email: craig@assetsolutions.info
Phone: 619-709-0066
Asset Solutions Advisory Services, Inc. is a Fee-Only Registered Investment Advisor specializing in helping the needs of retirees, those nearing retirement, and other investors with similar investment goals.
We are an "active" money manager that looks to generate steady long-term returns, while protecting clients from large losses during major market corrections.
---
Asset Solutions is a registered investment adviser.  Information presented is for educational purposes only and does not intend to make an offer or solicitation for the sale or purchase of any specific securities, investments, or investment strategies. Investments involve risk and unless otherwise stated, are not guaranteed. Be sure to first consult with a qualified financial adviser and/or tax professional before implementing any strategy discussed herein. Past performance is not indicative of future performance.