Happy New Year!
2017 was a great year for the stock market, not so much for bonds. Just because we are starting a new year does not mean that the themes we were seeing at the end of last year no longer apply. Below is a concise summary of what I am seeing in both the stock and bond markets.
Keep in mind, most of my analysis evaluates intermediate-term market conditions. So while I currently view stock market conditions to be very favorable for the next 3 – 6 months, what happens after that is going to be dependent on future events which I will monitor.
While I am very bullish stocks, I am very bearish interest rate sensitive bonds. Bond prices could fall substantially in the coming years and this could have far-reaching implications for anyone investing in bonds, especially retirees and those nearing retirement. If you have not reviewed your portfolio in a while, I would strongly advise you to do it now! Failing to do so could result in major losses! If you want my help, please shoot me an email.
Stock Market
Stock Market Bias: I continue to be very bullish on stocks, both domestically and internationally.
Major stock market indexes continue to hit new all-time highs, market breadth remains positive, and international market indexes are also trending strongly higher – there is no other way to view the stock market other than positive!
Price Action – Positive
Major stock market indexes are hitting all-time highs and the trend is emphatically up.
Market Breadth – Positive
If the stock market was topping out I would expect to see deteriorating market breadth. The number of sectors participating in the advance would be diminishing, and the number of stocks hitting new highs would be falling, but we are just not seeing this. In fact, we are seeing the opposite. All sectors are trending higher, the advance/decline line is hitting new highs, and the number of stocks within the S&P 500 above their 200-day moving average is at 81%. Stock market breadth is absolutely positive!
International Markets – Positive
Most international stock market indexes are advancing strongly suggesting that all markets are benefiting from global growth. I won't bore you with a ton of charts here, but the London FTSE 100 Index hit a new all-time high last week, the German DAX hit an all-time high in November, India's 30 Sensex Index is at all-time highs, and Tokyo's Nikkei 225 Index is near all-time highs. These international markets are highly correlated to our stock market. They are all advancing and that is very bullish for our stock market!
Bond Market
Bond Market Bias- Negative (for interest rate sensitive bonds)
Here is where things get interesting. While the stock market has been on a tear, the bond market has been flat for the last three years. Bond Yields look like they are finally advancing after falling for over 35 years.
Bond prices are inversely correlated to bond yields; meaning when yields advance higher, bond prices fall. Below is a chart of the 10-Year US Treasury Yield going all the way back to 1993. Bond yields have fallen since before 1993 and bond investors have been able to hide out in bonds and get decent returns. Those times are more than likely over. Notice how yields formed a double bottom, advanced, formed a flag pattern, and then broke out of that pattern to the upside. The next level to watch is 3%.
If bond yields continue to rise, interest rate sensitive bond prices are going to fall.

High Yield and Emerging Market Bonds
There are pockets of bond strength that I am starting to see, specifically in High Yield Bond Funds and Emerging Market Bond Funds. These types of bonds are less interest rate sensitive and tend to follow the stock market. These bond sectors had been pretty flat for the past few months; however, it looks like they are breaking out to the upside.
Below is a chart of HYG (a High Yield Bond ETF) and EMB (an Emerging Markets Bond ETF). As you will notice, each has broken out, with On Balance Volume confirming the strength we are seeing in price.
The Bottom Line
Bias:
Positive for Stocks
Negative for Interest Rate Sensitive Bonds
• Long-term, stocks are in an uptrend and we are in a bull market.
• When the S&P 500 is hitting all-time highs, international markets are advancing strongly, and market breadth is positive – there is no other way to view the market other than positive!
• Junk Bonds and Emerging Market Bond Funds look like they are breaking out to the upside.
• Long-term, the weight of the evidence continues to be bullish for stocks. At some point, this will change and when it does, I will have no problem flipping to a bearish bias and reallocating client accounts to a more defensive posture. However, market technicals continue to signal that we are in a bull market and thus we should be invested in stocks aggressively.
---
Client Update
I continue to viewed market risk as low, thus our accounts have high stock market exposure.
I have continued to add to our equity holdings by buying stock funds that have pulled back and are in long-term up-trends.
We hold High Yield Bond Funds and I am looking to add Emerging Markets Bond Funds this week. I am considering using leverage in our margin accounts to take better advantage of these two low volatility up-trending sectors.
---
Email me to schedule your free, no obligation retirement account allocation review.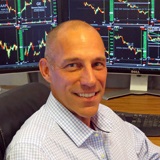 Craig Thompson, ChFC
Email: craig@assetsolutions.info
Phone: 619-709-0066
Asset Solutions Advisory Services, Inc. is a Fee-Only Registered Investment Advisor specializing in helping the needs of retirees, those nearing retirement, and other investors with similar investment goals.
We are an "active" money manager that looks to generate steady long-term returns, while protecting clients from large losses during major market corrections.
---
Asset Solutions is a registered investment adviser.  Information presented is for educational purposes only and does not intend to make an offer or solicitation for the sale or purchase of any specific securities, investments, or investment strategies. Investments involve risk and unless otherwise stated, are not guaranteed. Be sure to first consult with a qualified financial adviser and/or tax professional before implementing any strategy discussed herein. Past performance is not indicative of future performance.