The Bottom Line
Bias:
Positive for Stocks.
 • Long-term, stocks are in an uptrend and we are in a bull market.
• When the S&P 500 is hitting all-time highs, international markets are advancing strongly, and market breadth is positive – there is no other way to view the market other  than positive
---
My Thoughts on the Numerous Articles Being Written About the Stock Market Being Due for a Crash
There seems to be numerous articles being written on most of the major financial web pages about how the market is near a top and we are due for a bear market. Some of them have pointed out that we have not seen a bear market since the financial crisis which ended over eight years ago; therefore, we are due for a stock market crash. I don't buy this logic.
First, a bear market is technically defined by a drop of over 20% in the market. So yes, the S&P 500 has not fallen by at least 20% since 2009. However, this 20% number is pretty arbitrary. So if we get a drop in stocks of only 19%, does that not count? More importantly, we have seen over 50% of the stocks listed on the New York Stock Exchange fall by more than 20% on two occasions after 2009. Once in 2011 and more recently in 2015. Therefore, the majority of stocks have experienced two bear markets since 2009.
I don't care how long it has been since stocks were in a bear market. What is more important is what is happening in the stock market right now. What is happening right now is: The long-term trend of the market is up, stock market breadth is very positive, and global markets look strong. How could you be anything other than bullish on the market? I don't think stocks go up a little, I think they go up a lot from here.
---
Client Update
Client accounts are fully invested.
---
Market Technicals
Last week we viewed a chart of each sector that makes up the S&P 500 and in conclusion I wrote:
"The majority of the sectors are displaying major strength. Market breadth is therefore positive and this supports my ongoing thesis that we are in a strong bull market."  
This past week saw more breakouts, specifically in the Transportation Index and Small-Cap Stock Index which is extremely bullish for the broader market. Since the month just ended, let's first look at a monthly chart of the S&P 500 so we can get a long-term view of the market, then look at charts of the breakouts in the Transportation and Small-Cap Indexes.
It is easy to get overly focused on what is happening in the market on a day-to-day basis. The market can gyrate up and down on a short-term basis and this can get us off track with regards to what is most important, which is: the long-term trend of the market.
Below is a monthly chart (each candle represents one month) of the S&P 500. Since the market bottomed at the beginning of 2016, the index has moved steadily higher. The long-term trend of the market is decidedly up.
Next, let's look at the breakout in Small Cap Stocks. Below is a chart of the Russell 2000 Small Cap Index. As you will notice it trended sideways for most of this year, which some people were saying was a sign of weakness for the broader market. I didn't see it this way, because the index advanced about 20% in only 5 weeks at the end of 2016, and the sideways trend was the index's way of digesting those large gains. Last week we saw the index breakout and hit a new all-time high. This is extremely bullish for the broader market.
The Transportation Index also broke-out and hit an all-time high last week. Below is a chart of this index.
The weight of the evidence continues to be bullish for stocks. At some point, this will change and when it does, I will have no problem flipping to a bearish bias and reallocating client accounts to a more defensive posture. However, market technicals continue to signal that we are in a bull market and thus we should be invested in stocks aggressively.
---
The time to review your retirement accounts is NOT after your accounts drop in value because of a major stock/bond market correction!
It is now. When the stock market is hitting new highs and changes can be made without having to lock in losses.
Check out our web page to see how difficult it is to recover from major losses in your retirement accounts.
---
Email me to schedule your free, no obligation retirement account allocation review.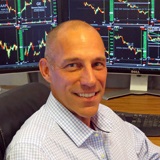 Craig Thompson, ChFC
Email: craig@assetsolutions.info
Phone: 619-709-0066
Asset Solutions Advisory Services, Inc. is a Fee-Only Registered Investment Advisor specializing in helping the needs of retirees, those nearing retirement, and other investors with similar investment goals.
We are an "active" money manager that looks to generate steady long-term returns, while protecting clients from large losses during major market corrections.
---
Asset Solutions is a registered investment adviser.  Information presented is for educational purposes only and does not intend to make an offer or solicitation for the sale or purchase of any specific securities, investments, or investment strategies. Investments involve risk and unless otherwise stated, are not guaranteed. Be sure to first consult with a qualified financial adviser and/or tax professional before implementing any strategy discussed herein. Past performance is not indicative of future performance.