The Bottom Line
Bias: 
Long-Term Positive and Short-Term Neutral for Stocks.
The stock market is in a short-term correction within a longer-term uptrend.
Short-term the stock market is correcting and market breadth has deteriorated. The damage has not been substantial enough to call into question our bullish long-term bias..
Long-term stocks are in an uptrend and we are in a bull market.
The summer months are typically bad for stocks, and stocks are correcting over the short-term. This will continue to be something to monitor in the coming weeks.
---
Client Update
Client accounts are allocated in Preferred Income Funds, Equities and Money Market Funds. I view the current market pullback as a buying opportunity and will look to increase our equity exposure in the coming week(s) unless market technicals break down.
---
The stock market is in a short-term period of consolidation within a longer-term uptrend. Since the market bottomed at the beginning of last year, each time stocks have consolidated they have eventually broke-out to the upside. There is major support at about 2400 for the S&P 500 which is about 1.7% below where the index closed today. Odds favor stocks not falling below this level of support; however, if they do we would need to reevaluate our bullish bias.
The Semiconductor Index is considered to be a market leader. Therefore, we can look at a chart of this index to get clues as to the direction of the broader stock market.
Below is a chart of SOXX (iShares Semiconductor Index Fund), and as you will notice it has formed a wedge pattern. These patterns are usually continuation patterns and get resolved in the direction of the prior trend, which in this case is up. If SOXX breaks out of this wedge to the upside, it would be bullish for the broader market. Conversely, if it breaks below the lower trendline, it would be a bearish signal. Again, odds favor an upside resolution but this is something to watch closely in the coming weeks.
We are in a global market environment. All markets are interconnected and correlated to a large degree. Our market goes up and down based on the collective money flow from investors all over the world. Therefore, understanding what is happening globally is essential to recognizing what is happening within the United States. With that in mind, let's look at some of the more important international markets to see if they confirm our bullish long-term market bias.
Below is a chart of India's 30 Sensex Index. It is in a strong uptrend and has substantially advanced above previous highs.
Below is a weekly chart of the German DAX Index. As you will notice it has recently hit an all-time high after a very strong advance off the lows set back at the beginning of last year.
If we look at a daily chart of the German DAX Index you will see that it is in a short-term pullback after a very strong advance. The index has been moving down in a channel and is now sitting right above support. I would expect this index to advance off support. If it does not, it would be a negative sign for the global market. Given that global markets are strong, odds favor a resumption of the longer-term trend, which is up. This will be something to monitor in the coming weeks.
Below is a chart of iShares Frontier ETF (FM). It is an international fund made up of some of the riskiest countries like Kuwait, Argentina, and Vietnam. As you will notice, this fund has been advancing strongly and is up over 24% year-to-date. This suggests that we are in a risk-on environment. When investors are aggressively buying high-risk assets, it is bullish for the broader market!
The bottom line is that global markets are advancing strongly and this is bullish for US Markets. The weight of the evidence continues to be bullish for stocks. At some point, this will change and when it does, I will have no problem flipping to a bearish bias and reallocating client accounts to a more defensive posture.
 * Pay close attention to number two.
---
If you have any questions, please feel free to contact me.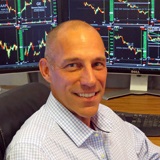 Craig Thompson, ChFC
Email: craig@assetsolutions.info
Phone: 619-709-0066
Asset Solutions Advisory Services, Inc. is a Fee-Only Registered Investment Advisor specializing in helping the needs of retirees, those nearing retirement, and other investors with similar investment goals.
We are an "active" money manager that looks to generate steady long-term returns, while protecting clients from large losses during major market corrections.
---
Asset Solutions is a registered investment adviser.  Information presented is for educational purposes only and does not intend to make an offer or solicitation for the sale or purchase of any specific securities, investments, or investment strategies. Investments involve risk and unless otherwise stated, are not guaranteed. Be sure to first consult with a qualified financial adviser and/or tax professional before implementing any strategy discussed herein. Past performance is not indicative of future performance.