I am going to depart from my normal format again this week so that I can update you on the developments surrounding those lagging sectors that I highlighted in last week's newsletter.
In last week's newsletter, I wrote:
"In summary, it is true that some very important sectors are lagging and if they weaken to the point where they roll over into a definitive downtrend, that would be bearish for the overall market. However, based upon the weight of the evidence, the odds seem to favor these lagging sectors strengthening in the coming weeks, not rolling over."
Let's start with Financials. The Financial sector advanced strongly last week, breaking above the wedge pattern that I highlighted last week.
Small Cap stocks also advanced strongly ending the week near the top of its 6-month consolidation range.
The Transportation Sector broke out of a wedge pattern at the end of last month and has been displaying strength as of late.
It looks like we are starting to see Sector Rotation into some of the sectors that had previously been lagging. This type of market action is positive and supports our positive stock market bias.
---
Client Update
Client accounts are fully invested and mainly allocated in Preferred Income Funds and Equities.
---

---
If you have any questions, please feel free to contact me.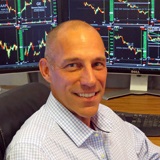 Craig Thompson, ChFC
Email: craig@assetsolutions.info
Phone: 619-709-0066
Asset Solutions Advisory Services, Inc. is a Fee-Only Registered Investment Advisor specializing in helping the needs of retirees, those nearing retirement, and other investors with similar investment goals.
We are an "active" money manager that looks to generate steady long-term returns, while protecting clients from large losses during major market corrections.
---
Asset Solutions is a registered investment adviser.  Information presented is for educational purposes only and does not intend to make an offer or solicitation for the sale or purchase of any specific securities, investments, or investment strategies. Investments involve risk and unless otherwise stated, are not guaranteed. Be sure to first consult with a qualified financial adviser and/or tax professional before implementing any strategy discussed herein. Past performance is not indicative of future performance.