San Diego – Here I Come
I am planning a trip to San Diego to meet with clients in order to review their accounts. I am tentatively looking at July and will be staying at the Hilton San Diego Resort and Spa.
While I am there I will be meeting with people who receive my newsletter that are interested in meeting face-to-face to discuss their investment allocations, our asset management services, or other related topics. All meetings will be conducted at the Hilton to allow me to efficiently meet with everyone interested in getting together. I am trying to figure out how many people are interested so I can determine how many days to stay. If interested, please shoot me an email within the next few days.
Summers here in Louisiana are brutally hot, so needless to say I am really looking forward to my San Diego visit!!!
---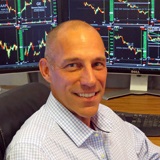 Craig Thompson, ChFC
Email: craig@assetsolutions.info
Phone: 619-709-0066
Asset Solutions Advisory Services, Inc. is a Fee-Only Registered Investment Advisor specializing in helping the needs of retirees, those nearing retirement, and other investors with similar investment goals.
We are an "active" money manager that looks to generate steady long-term returns, while protecting clients from large losses during major market corrections.
---
Asset Solutions is a registered investment adviser.  Information presented is for educational purposes only and does not intend to make an offer or solicitation for the sale or purchase of any specific securities, investments, or investment strategies. Investments involve risk and unless otherwise stated, are not guaranteed. Be sure to first consult with a qualified financial adviser and/or tax professional before implementing any strategy discussed herein. Past performance is not indicative of future performance.