Market Update
Recent Market Advance Looking Very Suspect Stocks meandered sideways this week ending with a small gain (.2%). Stocks are sitting right below heavy resistance and slightly above their 200-day moving average (DMA).
The stock market advance of the last couple weeks looks very suspect. It is not being confirmed by either small capitalization stocks as well as the NYSE Advance-Decline line.
The chart below shows the S&P 500 in the top chart and the Russell 2000 Small Capitalization index below. When the Russell 2000 was not confirming the advance (negative divergence) of stocks last July, and we saw stocks fall hard in August. In a strong market the Russell 2000 usually leads stocks up, in a weak market they lead down.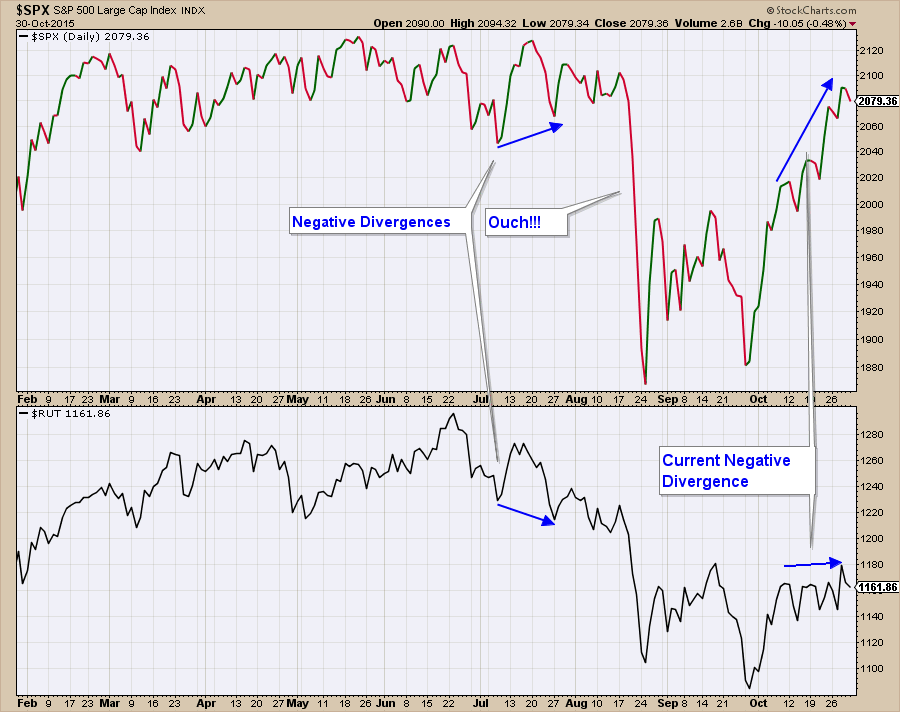 Below is a similar chart, but comparing the NYSE index to the NYSE Advance-Decline line. As you will notice you see a similar negative divergence.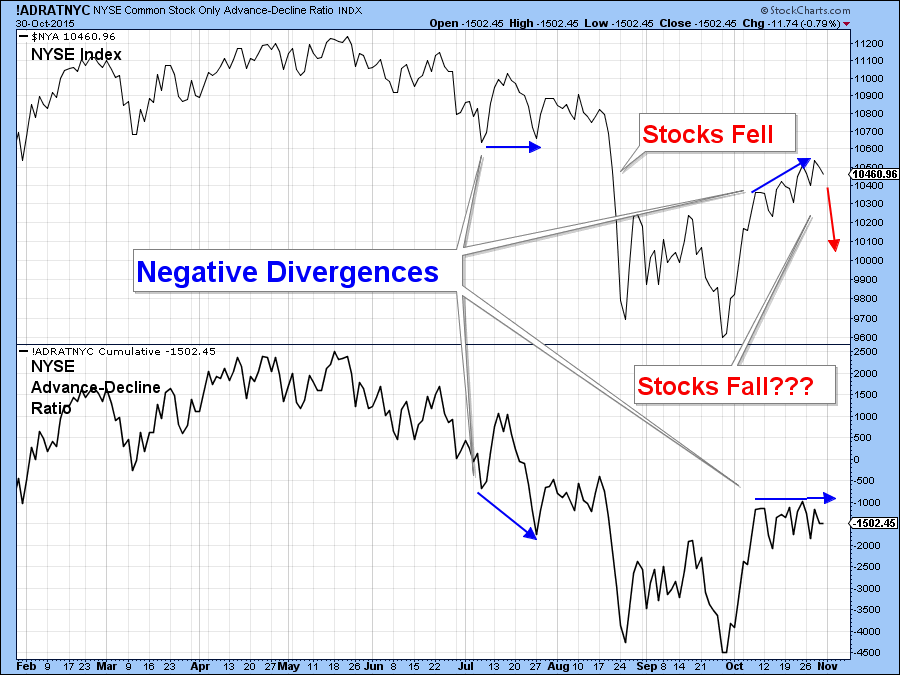 Obviously I don't know with absolute certainty the direction of stocks over the next few weeks, but based upon the evidence I feel that odds favor a market correction.
Client Update
Currently, we have most client accounts invested primarily in money market funds. Money market funds are safe investments that do not fluctuate in price and are a good place to park our money while we wait for stock and bond market conditions to improve.
I am looking to evaluate the next pullback. The character of that pullback will determine if it is a good entry point to begin to get back into stocks.
On the other hand, if stocks don't pullback in the short-term and stay above their 200 dma in the coming week(s), I will have to change my stance and look to move back into stocks without the benefit of a short-term correction.