Summary
Most financial market commentators and analyst felt confident that heading into the presidential election, if Donald Trump pulled off an upset win, stocks would drop and bonds (and other safe-haven assets) would rise. However, just the opposite happened. Stocks rallied and bonds fell substantially.
The gains were driven as much by relief over the end of the presidential election, which had been hanging over the market like a wet blanket, as by investors re-positioning portfolios to be more aligned with the new administration's proposed policy changes.
Stock Market Price Action
Stocks bounced last week right at their 200-day moving average. In last week's newsletter, I noted how the S&P 500 was in a downtrend defined by having made a lower-low and lower-high. That downtrend has been negated since the recent advance exceeded the previous high. We now have a high-high and are waiting to see if we get a higher-low, which would confirm a new uptrend.
If we are transitioning into a new stock market uptrend and I believe odds are good that they are based upon improving market internals, I would expect stocks not to drop below last week's low (see S&P 500 chart below). Ideally, they would not retrace more than about 62% (an important Fibonacci retracement level) of the current short-term advance.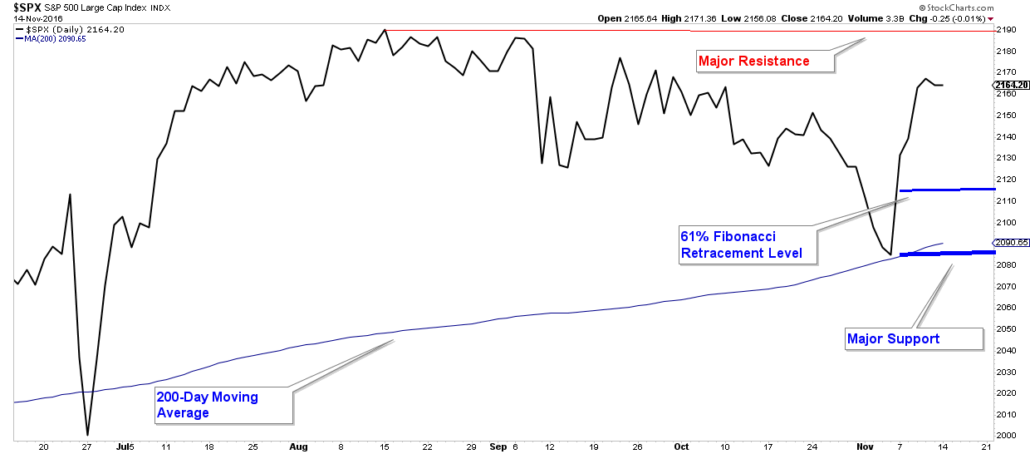 Market Internals
The bounce in stocks last week pushed many technical indicators into positive territory. As a result, odds now favor more upside as long as the recent low is not violated. That being said, there is substantial overhead resistance which will test the markets resolve for higher prices (see chart above).
Market breadth has turned positive. Below is a chart of the Nasdaq Summation Index (in the top panel) and it has turned up and has advanced up above its 10-day moving average. Historically these advances have accurately signaled recent market bottoms, as can be seen by the green vertical lines.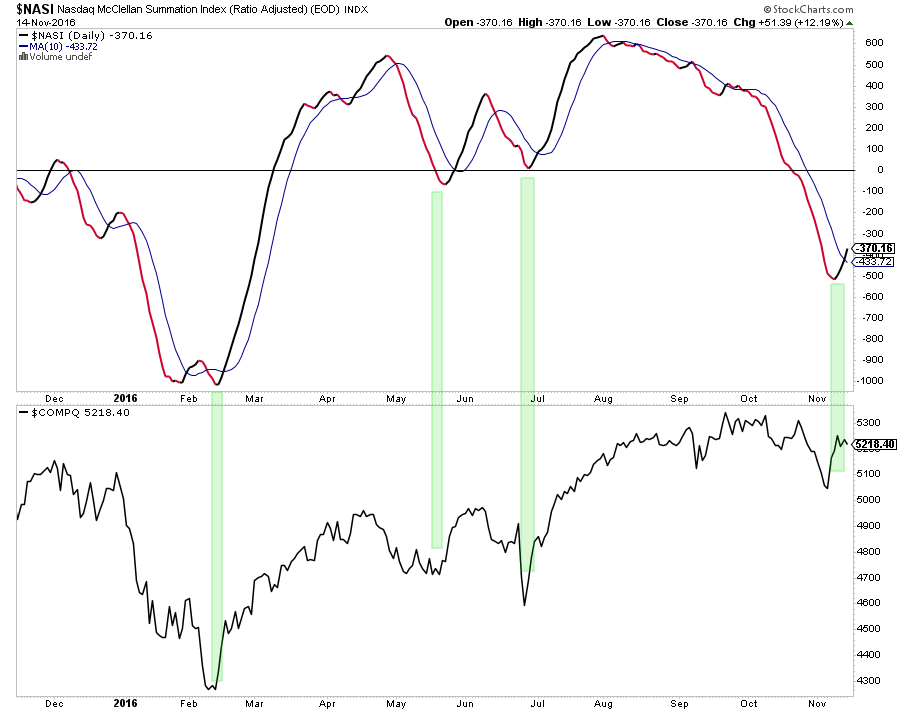 The Put/Call Ratio (see inverted chart below) has recently reached a high extreme – indicating a high ratio of put versus call volume that represents investor fear of a stock market decline – that has historically coincided with most every near-term bottom in the S&P 500 this year.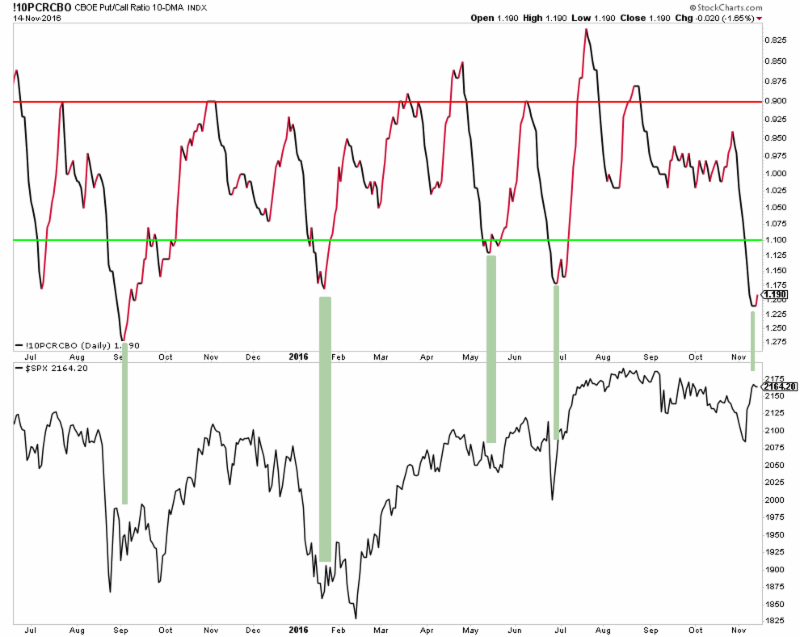 The Force Index which is a volume based momentum indicator has just turned positive. As you will notice in the chart below, the Force Index has done a pretty good job of confirming market advances and declines.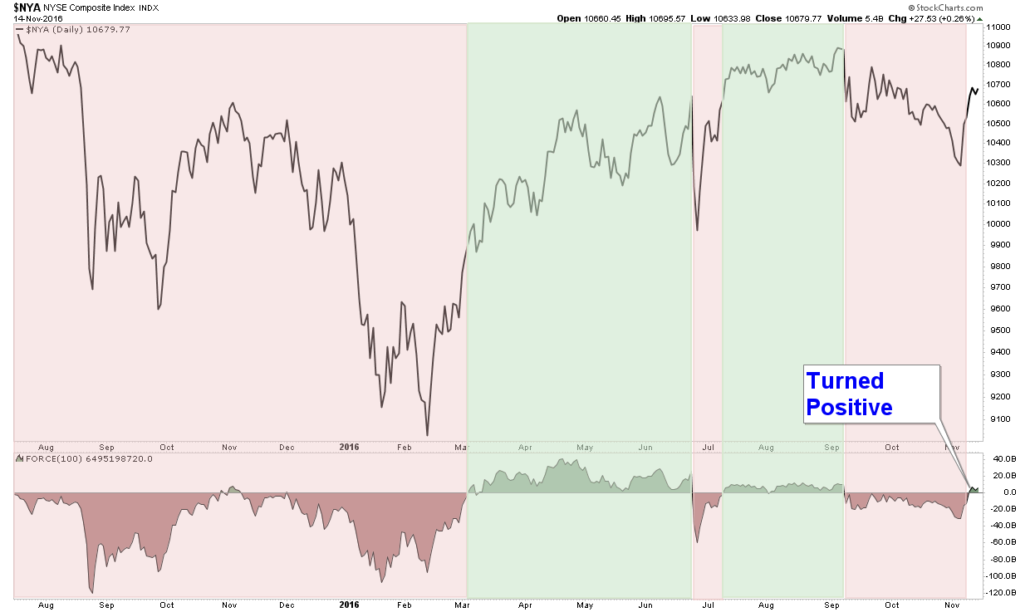 The Bottom Line
While there is formidable overhead resistance for the market, internals have strengthened and odds favor more upside for stocks.
Bias: Positive for stocks.
Long-term stock market price action is positive and will remain so as long as prices remain above last week's low.
The short-term market weakness that was signaled by market internals as far back as mid-July has subsided. Market internals are now positive and odds favor higher stock market prices as long as last week's lows are not violated.
Client Update
Because of the sector rotation that transpired this past week, most safe-haven related sectors have weakened. This included some of the funds that we were invested in. Thus, I have sold those funds adversely affected and have begun adding equity positions that are better poised to advance given the current market climate.
---
Financial Decisions You Will Regret In Retirement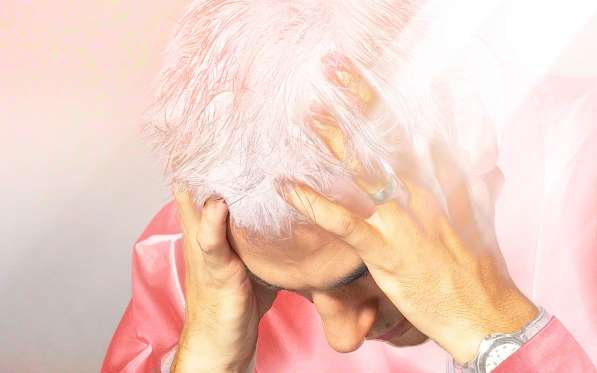 ---
If you have any questions, please feel free to contact me.
---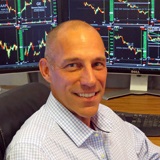 Craig Thompson, ChFC
Email: craig@assetsolutions.info
Phone: 619-709-0066
Asset Solutions Advisory Services, Inc. is a Fee-Only Registered Investment Advisor specializing in helping the needs of retirees, those nearing retirement, and other investors with similar investment goals.
We are an "active" money manager that looks to generate steady long-term returns, while protecting clients from large losses during major market corrections.
---
Asset Solutions is a registered investment adviser.  Information presented is for educational purposes only and does not intend to make an offer or solicitation for the sale or purchase of any specific securities, investments, or investment strategies. Investments involve risk and unless otherwise stated, are not guaranteed. Be sure to first consult with a qualified financial adviser and/or tax professional before implementing any strategy discussed herein. Past performance is not indicative of future performance.