Inflection Point
Deteriorating market internals that plagued the market over the past year have improved significantly over the last two months. As a result, the odds of stocks falling significantly into a protracted bear market have subsided.
Major US stock market index's are all sitting just below the highs of last year (chart below), which is formidable overhead resistance. I feel we are at an inflection point from which the next significant move is likely to begin.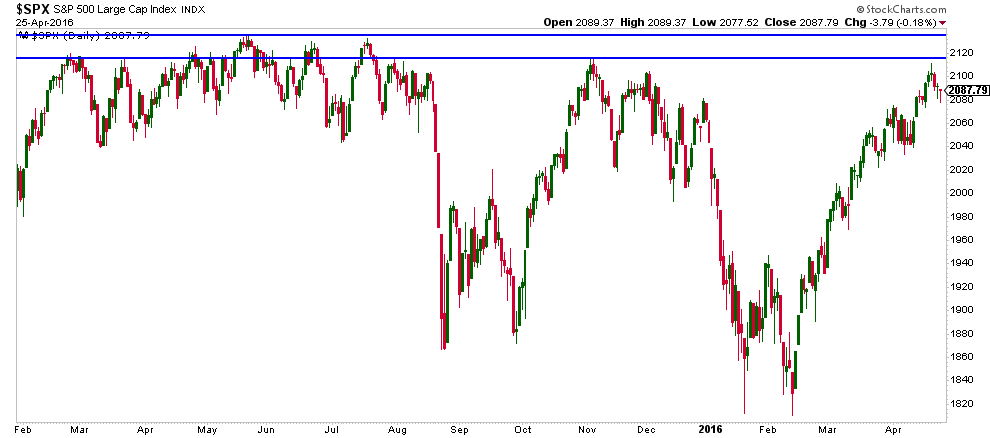 There are several risk factors that suggest that a minor pullback/correction may be needed for stocks to gain the momentum needed to breach overhead resistance. Those factors include: overly-bullish investor sentiment, major overhead resistance, historically low volatility, and over-extended price momentum.
There are several bond sectors that are providing exceptional risk-adjusted returns, such as Floating Rate Funds. Below is a chart of a Floating Rate fund and it's current trend is indicative of the sector.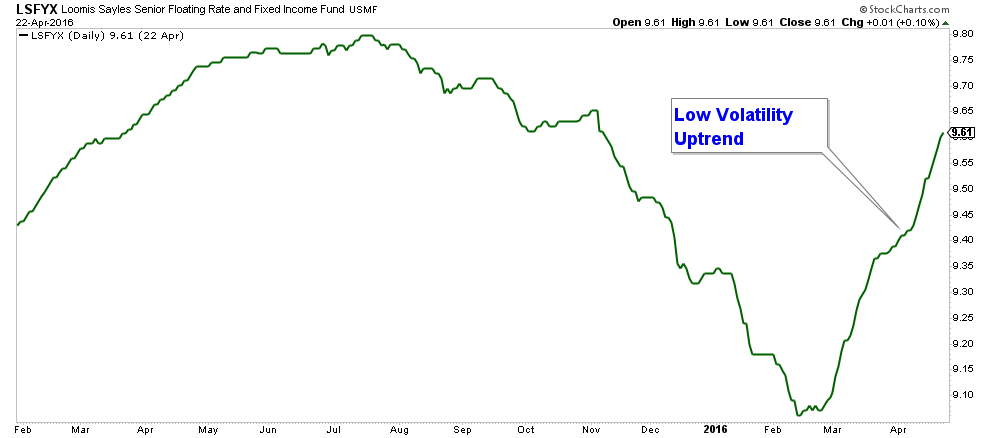 Even though stocks are extended, they are still in an uptrend. While market momentum has waned, it has not fallen to a level that would signal a change in trend.
Client Update
Most Aggressive and Conservative accounts are invested in Bond Funds, including High Yield, High Yield Municipal, and Floating Rate funds.
While intermediate term, stocks look like they are poised to continue to trend higher, short-term we could see some weakness which would provide a better entry point to add more aggressive, stock correlated funds to our portfolios.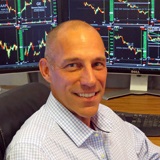 Craig Thompson, ChFC
Email: craig@assetsolutions.info
Phone: 619-709-0066
Asset Solutions Advisory Services, Inc. is a Fee-Only Registered Investment Advisor specializing in helping the needs of retirees, those nearing retirement, and other investors with similar investment goals.
We are an "active" money manager that looks to generate steady long-term returns, while protecting clients from large losses during major market corrections.