I Am Boring!
On a Personal Note
I didn't distribute a newsletter last week due to my attending an annual industry conference – National Association of Active Investment Managers (NAAIM). The time spent was extremely beneficial and useful. I made new friends, learned about a variety of things that will help me in my business, and left energized and motivated.
One of the things I learned is that my newsletters are boring and overly technical. I pretty much knew this already, but I enjoy the technical aspect of my job and have a hard time toning that down. I still plan to have a technical section in my newsletters, but hopefully I can successfully add some content that will appeal to those of you that would rather just get the Bottom Line.
There you have it. I have vowed to "try" to change and not be as boring. So if you notice some differences going forward, that is the reason. If you have any suggestions or comments, I would welcome them.
Market Update
Two weeks ago I wrote:
"Intermediate term, stocks look like they are poised to continue to trend higher. However, short-term we could see some weakness which would provide a better entry point to add more aggressive, stock correlated funds to our portfolios."
This short-term weakness seems to be playing out now.
The majority of the market internals that I monitor are still bearish. Momentum is bearish but overextended to the downside on a short-term basis, breadth indicators are bearish, seasonality is not favorable (Sell in May and Go Away), fear in the market (VIX) has turned back up after dropping to levels typical of market tops, and international markets are rolling over.
Here are a couple of those charts, starting with market breadth. The top portion of the chart is the S&P 500 and four breadth indicators are below it. The top three are all currently trending down and the bottom one (NYSE High – Low Index) just turned up. In total I look at this as bearish.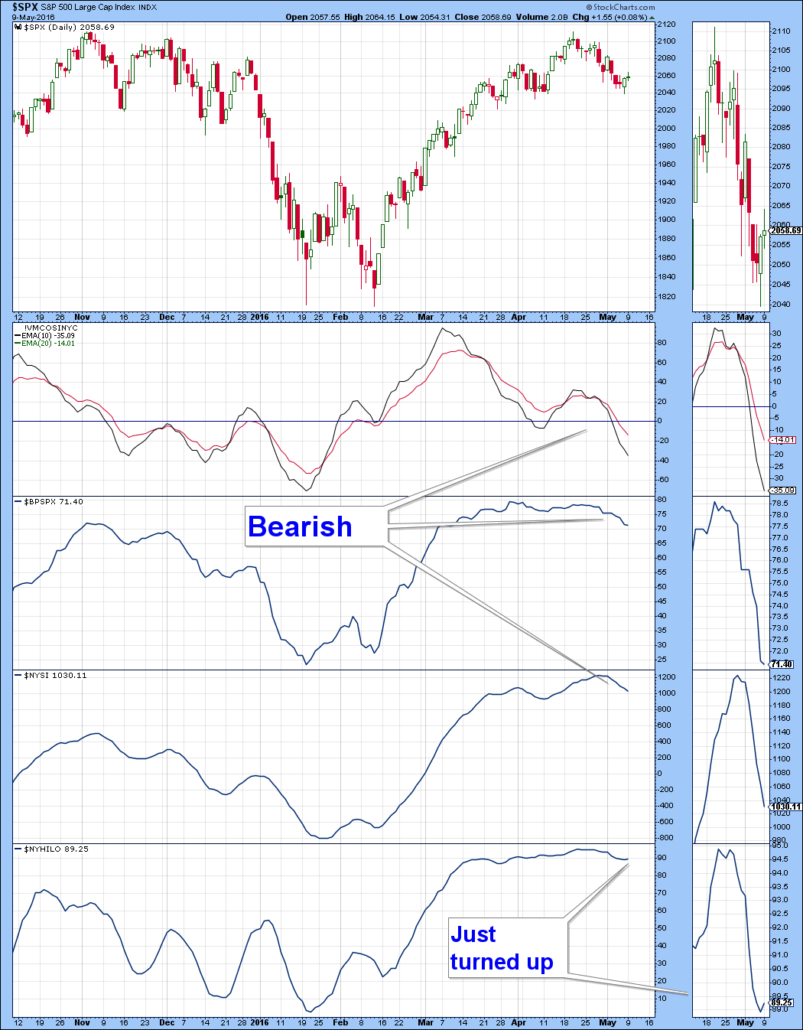 Below is a momentum chart. The top panel is the S&P 500 and below it are various momentum indicators. The one right below the S&P 500 is the 21 Day Rate of Change Oscillator. There are different ways to use this chart, but in this case I am looking at zero crossovers. A move down through zero from above would be a bearish signal and the opposite would be a bullish signal. I have shaded the areas where the indicator was above zero in green and below in red.
While the 21 Day Rate of Change Indicator has not crossed zero yet, it is trending down and it would not take much for it to fall into negative territory from here.
The two other momentum indicators have been falling but are starting to turn up.  It is too early to make anything of this yet; however it bears watching this week.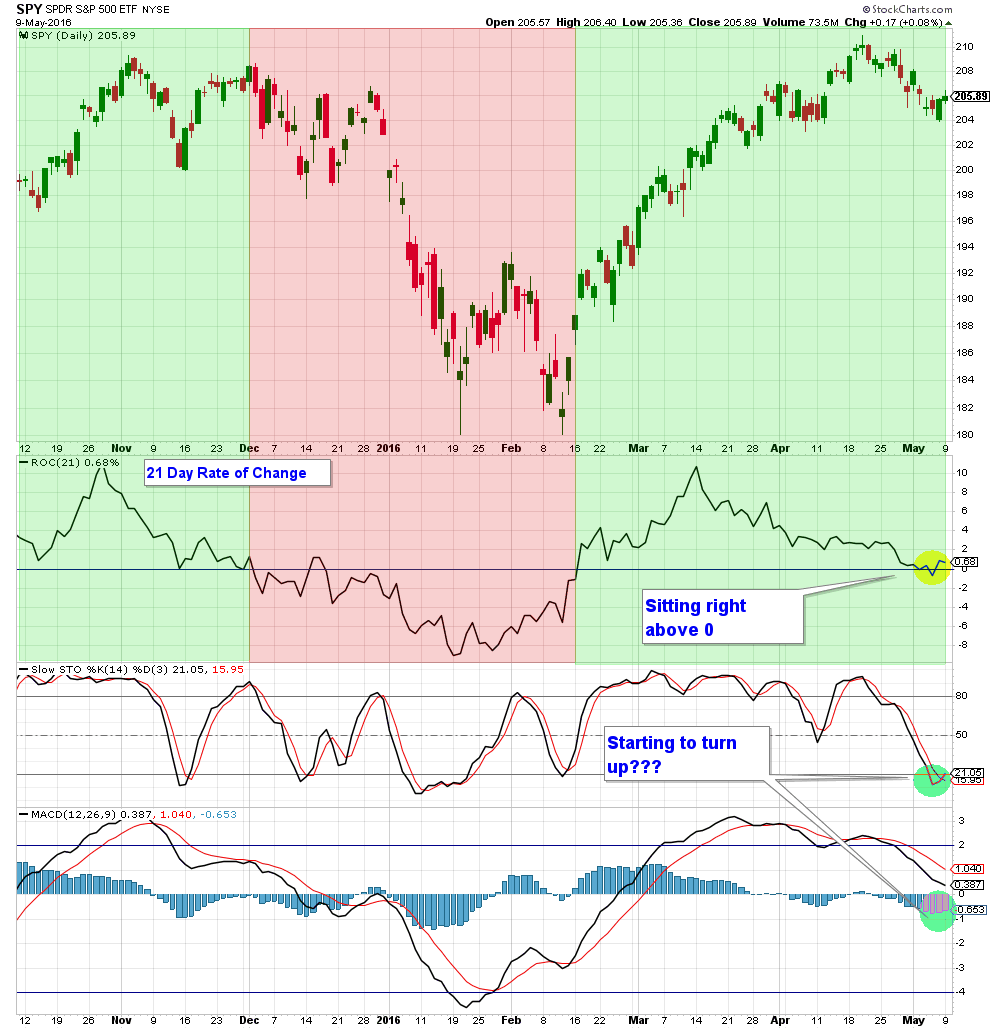 The Bottom Line
The stock market has been falling the past 2.5 weeks which is minor given the previous advance. However, most of the market indicators that I monitor are suggesting that it is not yet safe to move back into stocks. Because of this, I view risk in the stock market to be somewhat elevated.
Client Update
Most Aggressive and Conservative accounts are invested in High Yield Municipal Bond and Floating Rate funds. These funds are trending up with very low volatility and have not fallen with the stock market over the past few weeks.
I am waiting for market internals to improve before reallocating client accounts into funds that are more stock market correlated.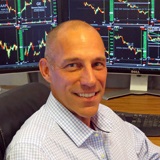 Craig Thompson, ChFC
Email: craig@assetsolutions.info
Phone: 619-709-0066
Asset Solutions Advisory Services, Inc. is a Fee-Only Registered Investment Advisor specializing in helping the needs of retirees, those nearing retirement, and other investors with similar investment goals.
We are an "active" money manager that looks to generate steady long-term returns, while protecting clients from large losses during major market corrections.